Take your mixing skills to the next level with T-RackS 5 and carefully programmed presets from a Grammy® winning studio veteran.
---
These exclusive signature presets have been designed and programmed by Tom Lord-Alge to let you adopt his starting points for mixing vocals, bass, guitar, drums as well as specific master bus configurations. Each preset can be easily integrated into your sessions* so you can get the results you aim for quickly and easily as well as tweak them to fit your sound.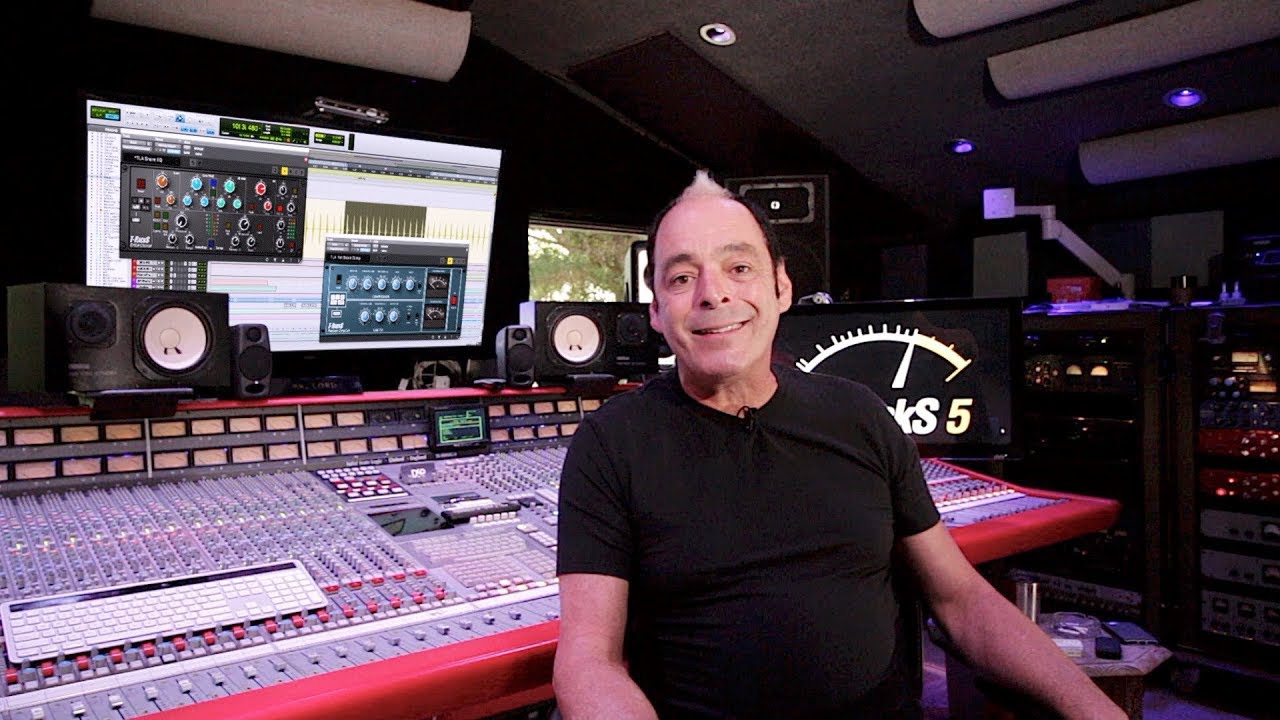 Tom Lord-Alge is a 3 time Grammy Award-winning producer and mix engineer. One of Tom's first major projects was the Multi-Grammy Award-winning album "Back In The High Life" by Steve Winwood for which Tom earned his first of two Best Engineered Recording Grammy Awards.
During this time Tom also worked with such artists as Peter Gabriel, Phil Collins, Billy Joel, OMD, Jeff Beck, Chaka Kahn, Level 42, Peter Cetera, Go West, Michael McDonald, and Rick Astley.
But it was his mixes for Live's Multi-Platinum selling album "Throwing Copper" that marked a shift in his career and musical style for which he has become well known for.
In 1999 Tom earned his third Grammy Award for his work on the Multi-Grammy Award-winning album "Supernatural" by Santana.
Tom Lord-Alge has been known for years for his incredibly prolific discography. "From Manson to Hanson and everything in between" as Tom puts it.
Artists including Blink-182, Sum 41, Weezer, Fall Out Boy, Dave Matthews Band, Annie Lennox, Avril Lavigne, One Ok Rock, P!nk, Sarah McLachlan, The Rolling Stones, Korn, Yellowcard and more have all benefitted from the expertise and creativity he brings to the art of mixing."
PRESET LIST:
Drums
TLA Tom 2.tr5p
TLA Tom 1.tr5p
TLA Snare 4.tr5p
TLA Snare 3.tr5p
TLA Snare 2.tr5p
TLA Snare 1.tr5p
TLA Room.tr5p
TLA Overheads.tr5p
TLA Kick 2.tr5p
TLA Kick 1.tr5p
Instruments
TLA El Guitar.tr5p
TLA Bass Guitar 2.tr5p
TLA Bass Guitar 1.tr5p
TLA Acoustic Guitar 2.tr5p
TLA Acoustic Guitar 1.tr5p
Mix Buss
TLA Mix Buss 2.tr5p
TLA Mix Buss 1.tr5p
Vocals
TLA Lead Male Vocal 4.tr5p
TLA Lead Male Vocal 3.tr5p
TLA Lead Male Vocal 2.tr5p
TLA Lead Male Vocal 1.tr5p
TLA Lead Female Vocal 2.tr5p
TLA Lead Female Vocal 1.tr5p
TLA Group Vocals 2.tr5p
TLA Group Vocals 1.tr5p
*Please Note: Presets are available for all users who have downloaded and authorized T-RackS 5 Custom Shop, T-RackS 5, T-RackS 5 Deluxe or T-RackS 5 MAX and can be downloaded from the User Area.